Home
Events
Artist List
TV-Film
Contact
Archive FAQ
Download FAQ
Bloggers
Terms
Personal Prints FAQ
Prints

Jim Croce
Media Professionals: For these and any other available Jim Croce photos search the archive:

For different artists please enter name in search box above. Note: Downloading is only available to recognized media outlets.
Jim Croce photos © Chris Walter. These photos may not be copied, linked to or published in any form without permission, including on websites.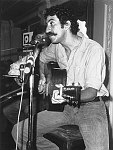 JIM CROCE 1973 London
c29001a
---
Jim Croce archive photos. &nbsp